3 main things to do in Morocco.
Are you willing to visit Morocco soon? Here are the 3 main things to do.
1. Things to do in Morocco: Camel ride, glamping, and desert tour:
These three activities are the most loved and joyful things to do in Morocco and often considered as highlights. Our country is famous for its beautiful landscapes, such as the Sahara desert. Many people take camel rides through the desert to watch either sunset or sunrise, besides, spending a night in a Berber camp. Furthermore, many tourists choose to take a tour around the desert areas, visiting nomads, Gnaoua people, and mine of kohl.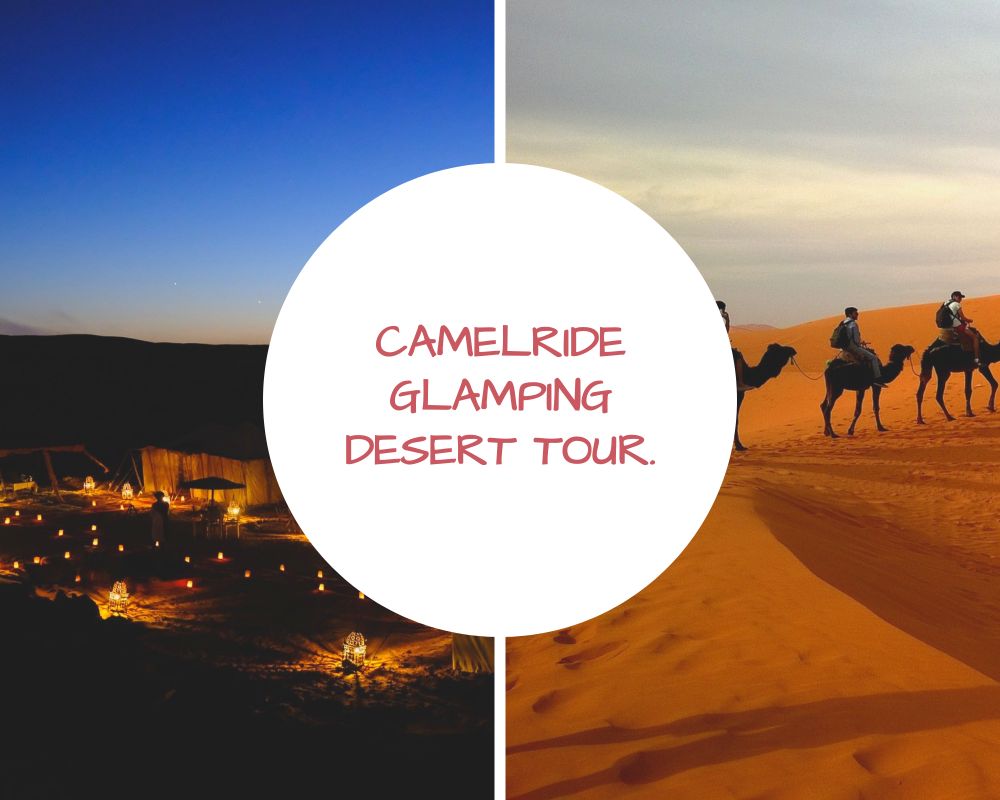 2.Things to do in Morocco: Visiting cities and do shopping:
Many tourists fall in love with Moroccan cities. each city has its own effect and beauty, probably, what makes them beautiful is mixing between old things and modern ones. Definitely, shopping is one of the main things to do in Morocco, our cities can offer you many traditional products with high qualities. For instance, it is famous for making the best carpets and leather stuff. However, you can also find beauty products, such as Argan oil.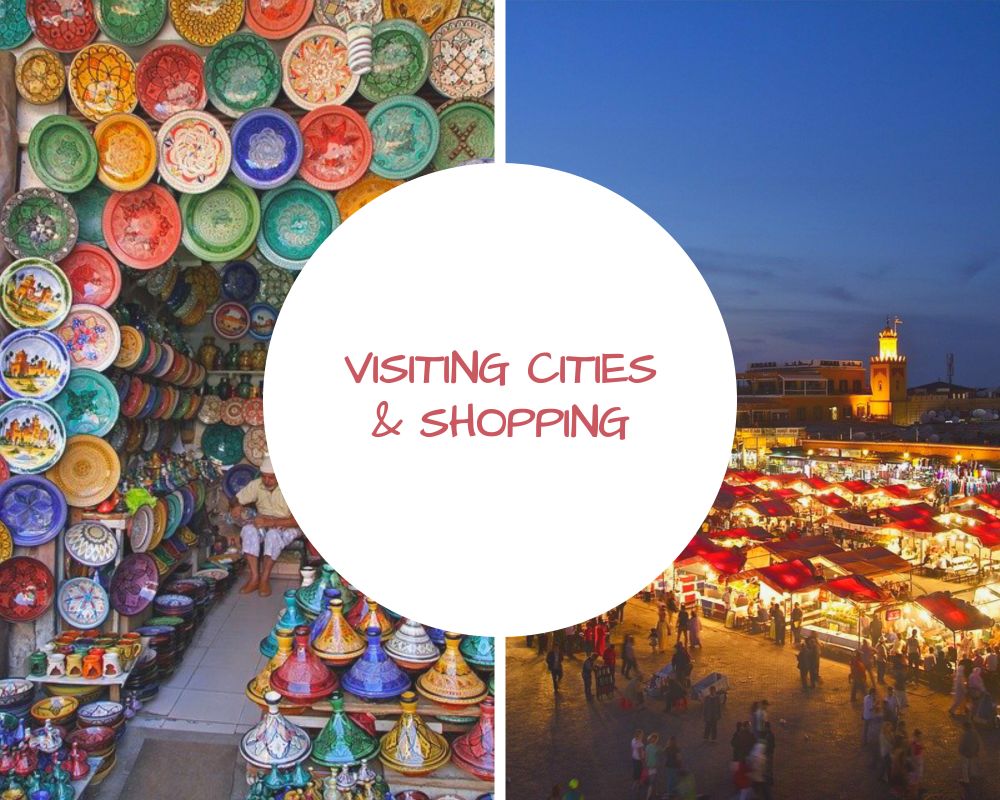 3.Activities: Climbing, surfing, and hiking:
The Atlas Mountains, Toubkal, and Moroccan beaches are sure the best destinations for climbers, surfers, and hikers. The Atlas Mountains are a mountain range in North Africa, their highest peak is Toubkal(167 meters), this creates the best atmosphere for hiking and climbing. besides, our country has many landscapes and beautiful panoramic places. Moreover, it overlooks both the Mediterranean sea and the Atlantic Ocean, which makes it a place for beach lovers. In general, things to do in Morocco differ from place to place and each place has its own unique activities.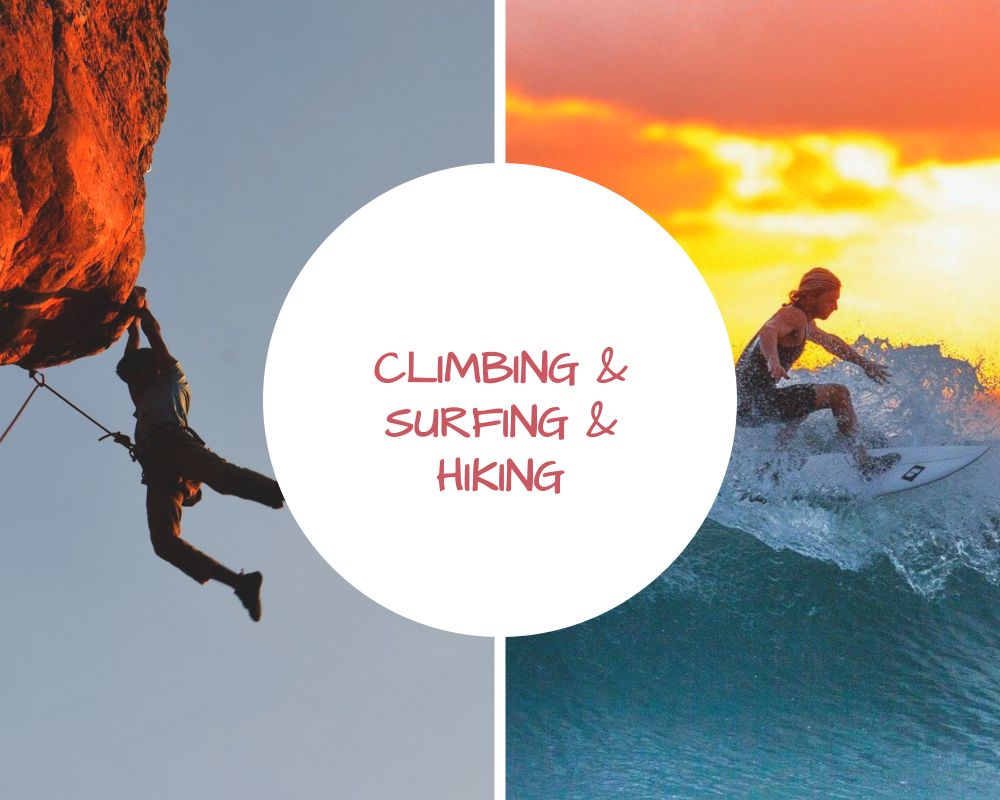 There are more and more activities to do in this beautiful country, to discover them join our tours here.