3 days from Marrakech to FES is the most common tour.
The 3 days from Marrakech to FES plan. Many tourists as they finish visiting Marrakech, want to discover more about Morocco. After that, As the camel ride, and an overnight in Berber camp is the highlight of Morocco trips. Therefore, tourists make a plan for it. To shorten the trip and see worthy places, tours from Marrakech will allow the traveler to see more in only 3 days.
1.Morocco tours: The first day of Marrakech to FES: Crossing the High Atlas Mountains to The Kasbah.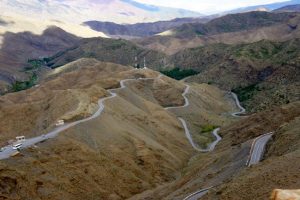 On top of the High Atlas Mountains from Marrakech, Tizi Ntichka.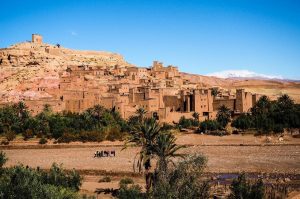 Kasbah Ait Ben Haddou.
In tours from Marrakech to FES trip, the first thing to visit is the Kasbah, made out of mud and straw bales. The rooves are made of Bamboo and bamboo in Arabic is Kasab. Therefore, it's called the Kasbah.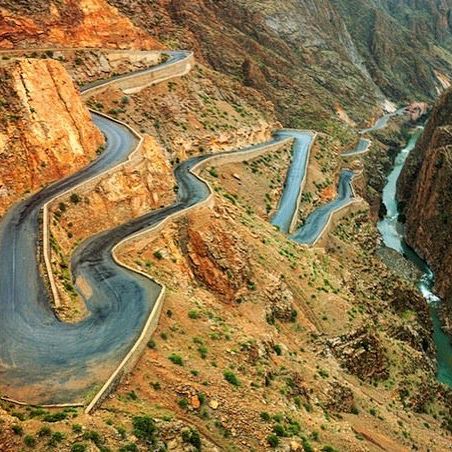 Dades Gorges.

3 days from Marrakech to fes: Dangerous curves. In addition, cadillac made the record of climbing these curves under 3:19 sec.
2.Morocco tours: The second day of Marrakech to FES: A visit to the canyons before the camel ride and the overnight in Berber tents.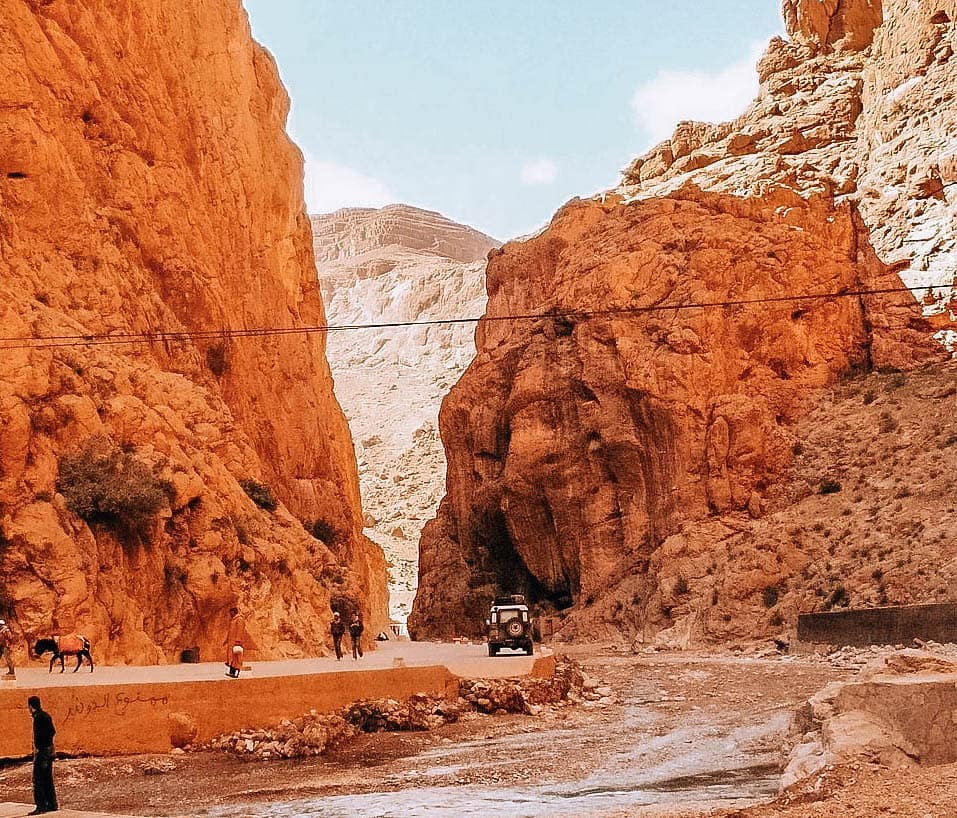 Todgha canyons.
Also called Todgha gorges, the power of water could make it's own way under the rocks. In Addition, it's great for camping and climbing.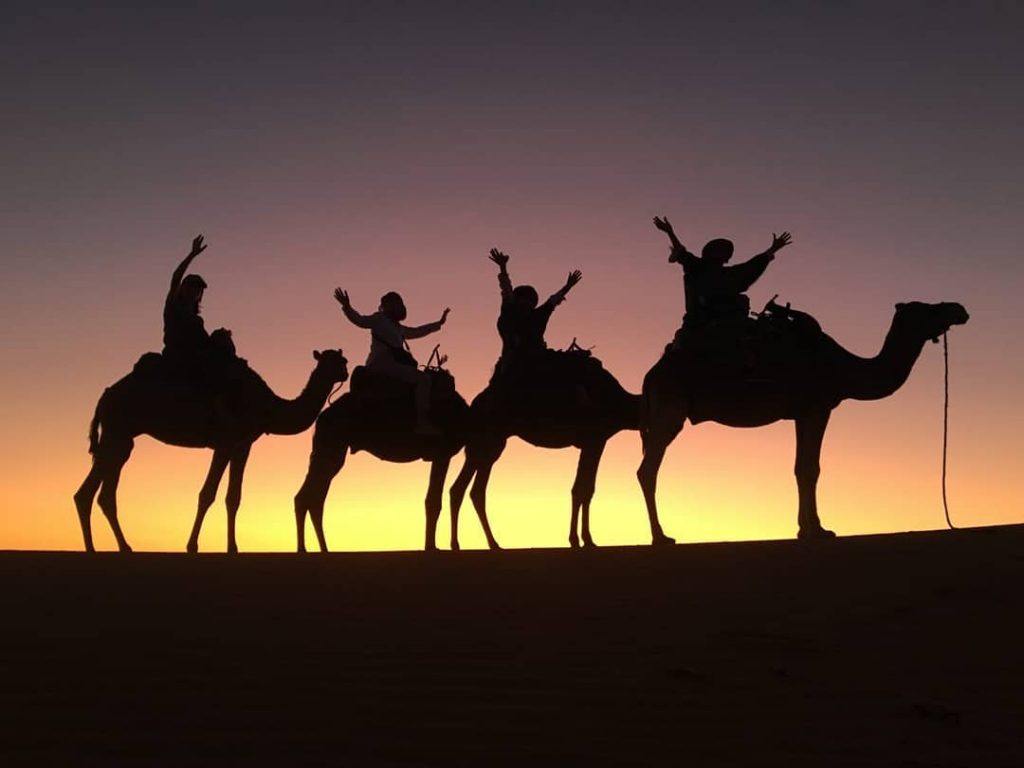 The desert, the highlight of the trip because of the camel ride.
3.Morocco tours: The third day of Marrakech to FES: Crossing the Middle Atlas to FES.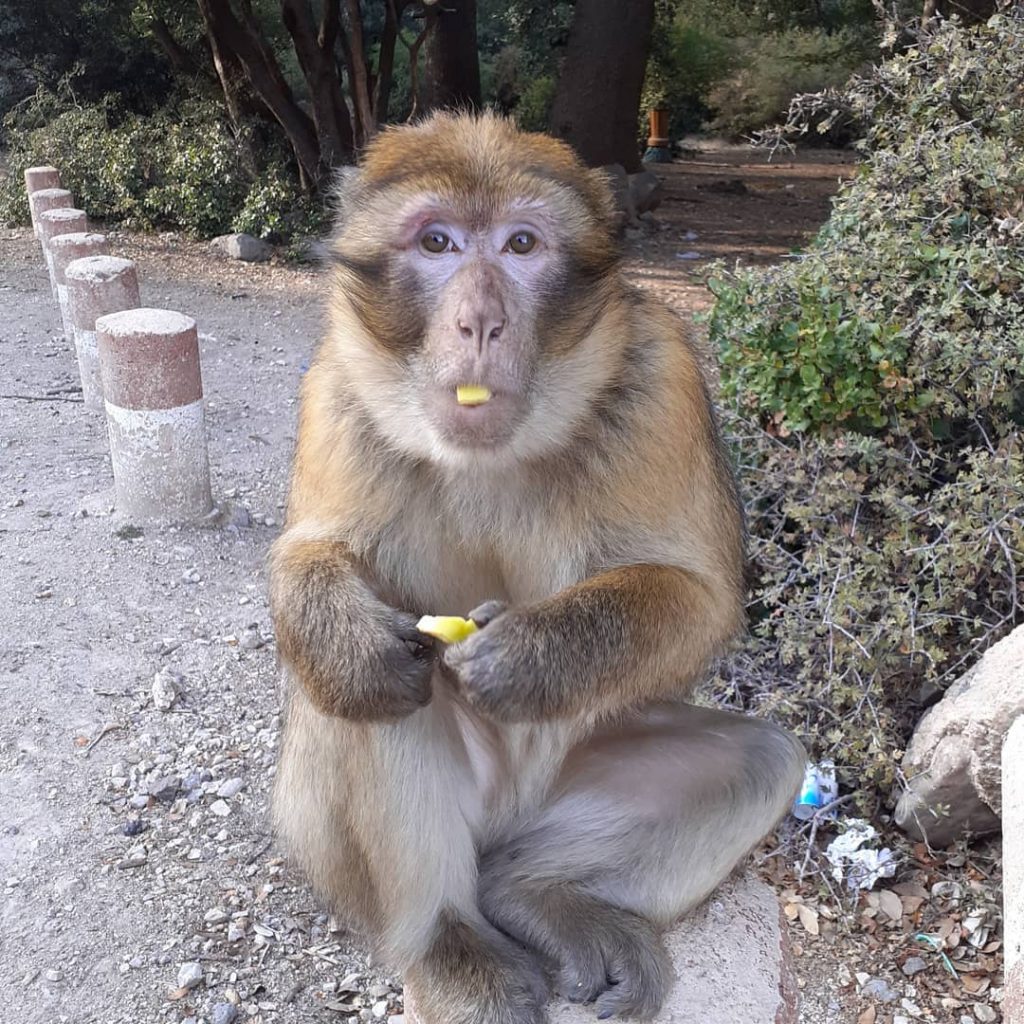 Azro, The forest of Cedar trees.
The Barbary Macaque, a very unique monkey because it's one of the wildest animals that is still living in the Atlas.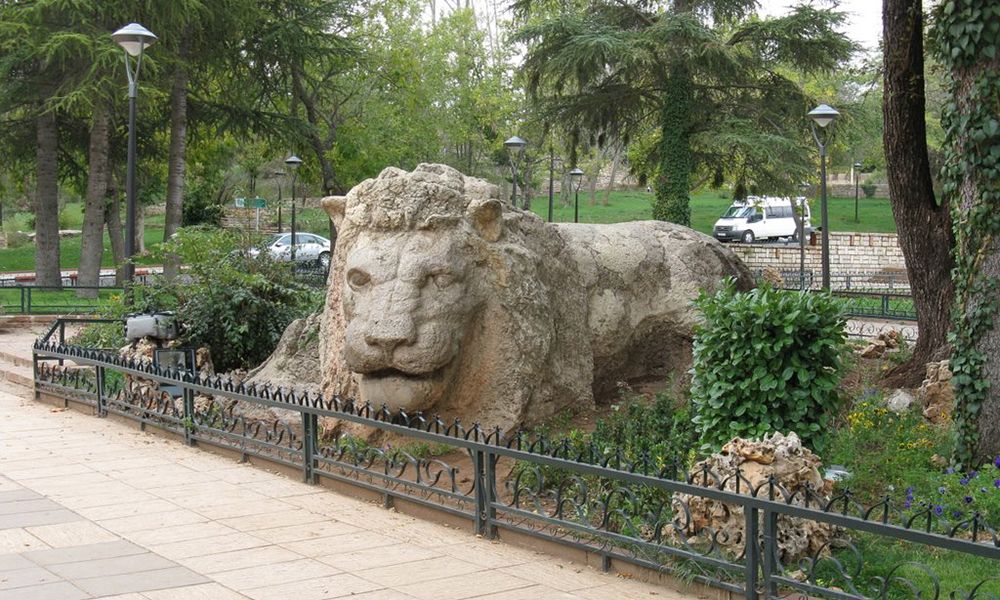 Ifran, Switzerland of Morocco.
The statute of the extinct Atlas Lion.
You may want to visit Morocco in only 3 days. Therefore, I advise you to Check out the 3 days from Marrakech to Fes trip. In addition, This would allow you to see more about Sahara and modern Morocco.
Check out our 3 days itinerary HERE.
You may also be interested in: