Marrakech in Morocco. The origin name is Murr akush 11th century, a city in the west part of Morocco crossing the High Atlas Mountains from east. Also, Marrakech was built by Ali ibn Yusuf. Let's check out things to see and do when you visit Marrakech or do Morocco tours. We are a travel agency in Morocco, you can always contact us to book your trip.
1.

Jamaa el Fna.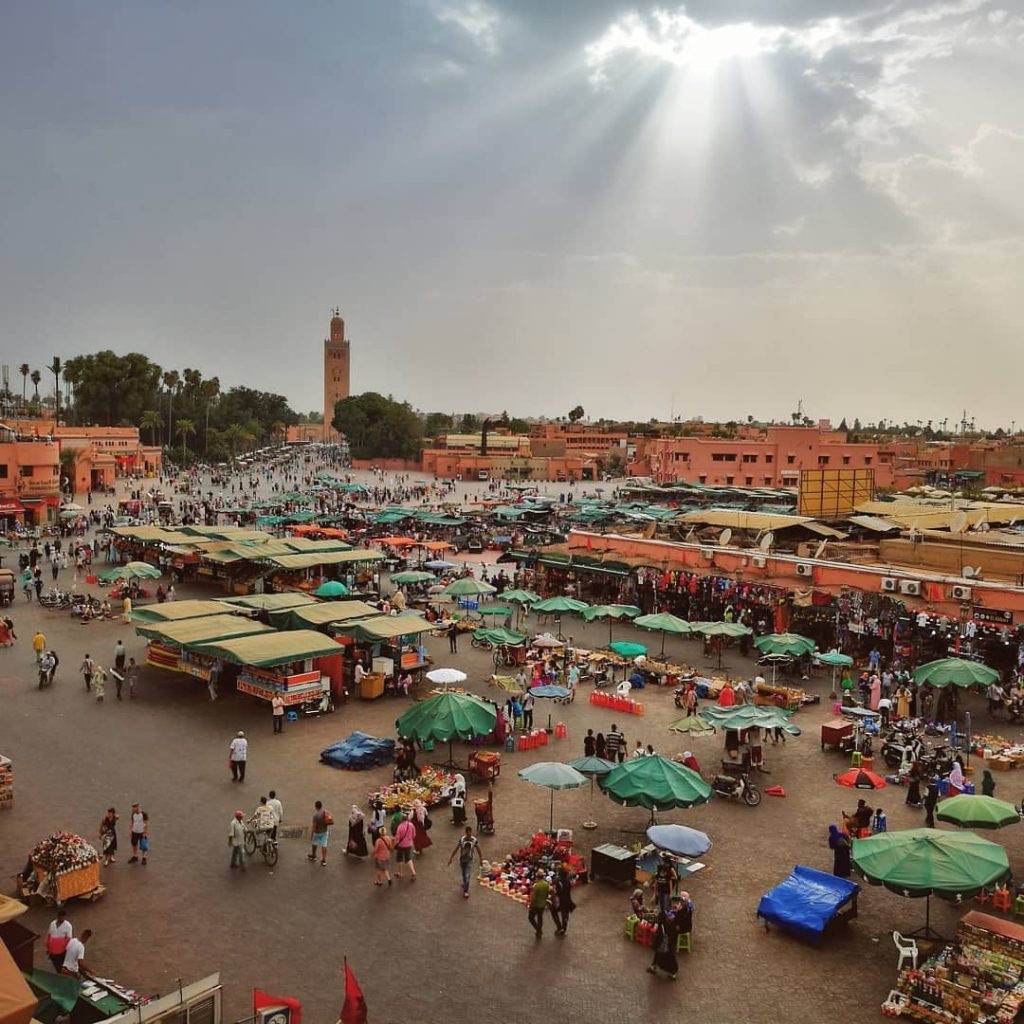 The first best thing to discover when you tour Marrakech in Morocco is to visit the square of Jemaa el-Fna. It's a large area where people sell, buy and entertain. Locals call it the heart of the city because it's in the center. Jamaa El Fana is a place where you can drink Moroccan whiskey, Berber mint tea, a place where you can enjoy the meat of sheep and goats in tagline pots. Moreover, it is a place where to meet different people from different regions. For More Photos check out our Instagram.
2.

Jardin Majorelle.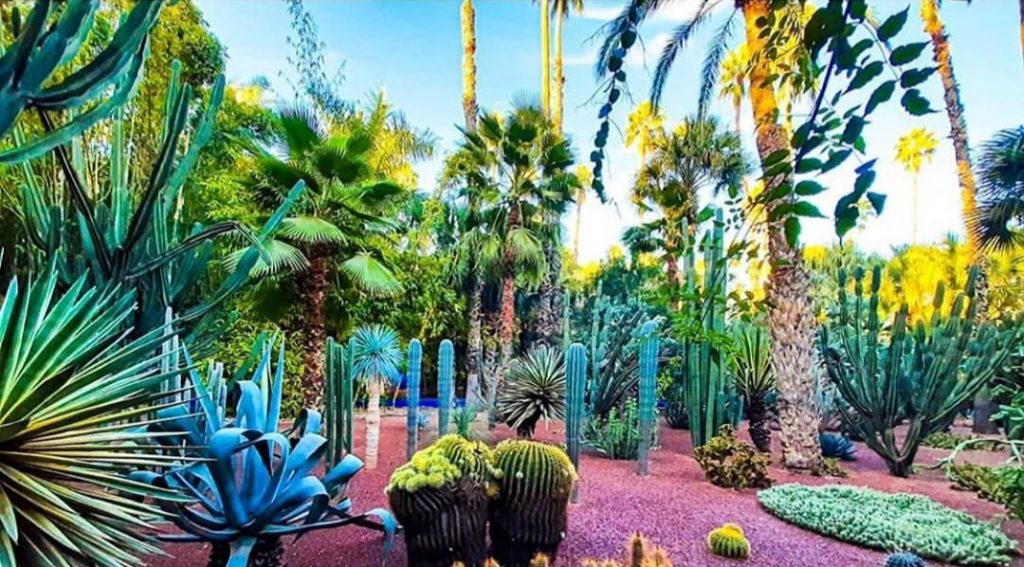 This garden took Jacques Majorelle, a French Orientalist artist, 40 years to create it (1886 to 1962). Therefore, it is one of the most admired places for most tourists. For this reason, the government has turned it into a museum for tourists. It opens its doors to tourists with a ticket from 8 am to 6.30 pm except on Sundays. It is recommended when you discover Marrakech in Morocco. You can hire our travel agency in Morocco to take you there.
3.

Musée Yves Saint Laurent.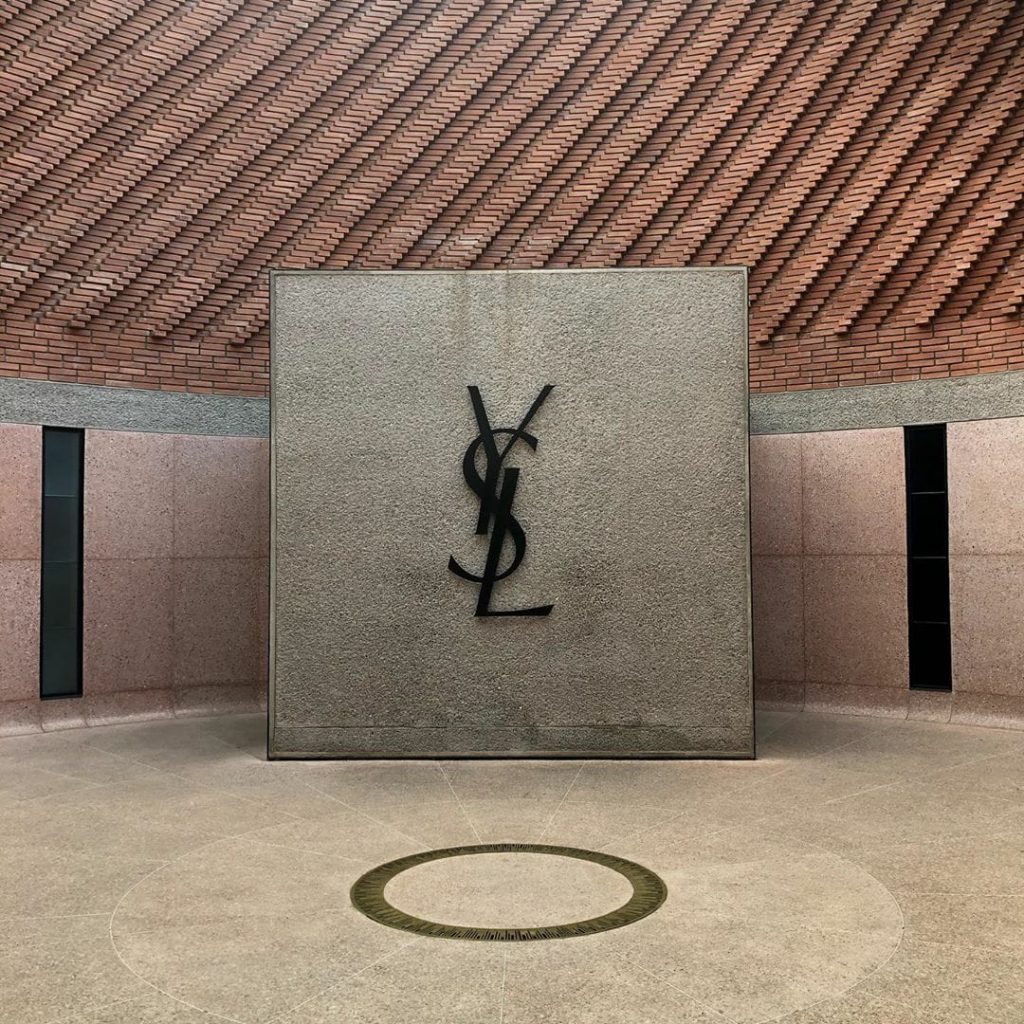 Musée Yves Saint Laurent is surely a place to visit while discovering Marrakech in Morocco. It's not far from Jardin Majorelle. Therefore, you can visit them both at one time. Saint Laurent has discovered it in 1980 and opened it as a museum for tourists. For this reason, why not to visit it. For More Photos check out our Instagram.
4.

Bahia Palace.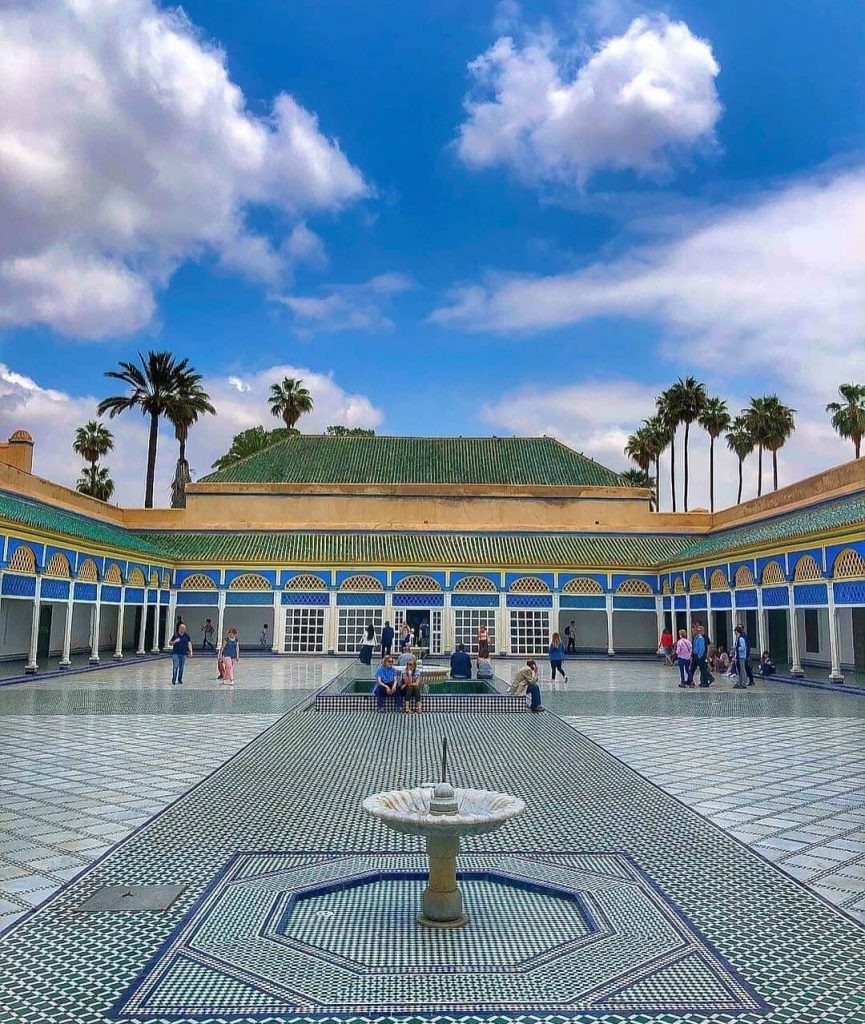 One of the Most famous places when visiting Marrakech in Morocco. Bahia Palace was built by Minister Ahmed bin Musa in the 19th century. Bahia is the name of his wife, and she was his favorite among the other wives he had. Furthermore, there are almost 150 rooms and each one had a wife. For More info, please contact us.
5.

House of Photography.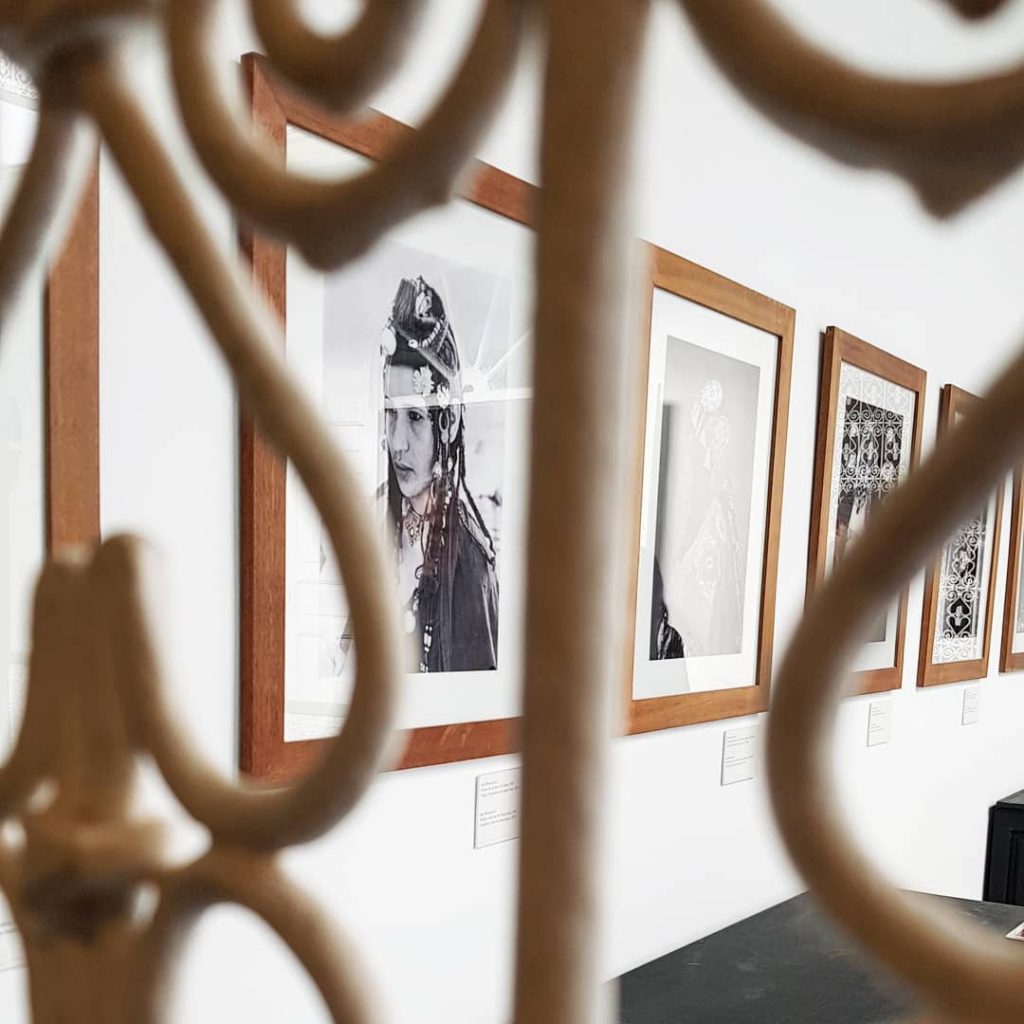 This is a photography house, a destination for a lot of tourists who like art when doing the Morocco tours to Marrakech. Hamid Mergani and Patrick Manach have created it in 2009. Hamid and Patrick were collecting artistic pictures and put them on the walls of the Riad that became a museum later.
6.

Souk Semmarine.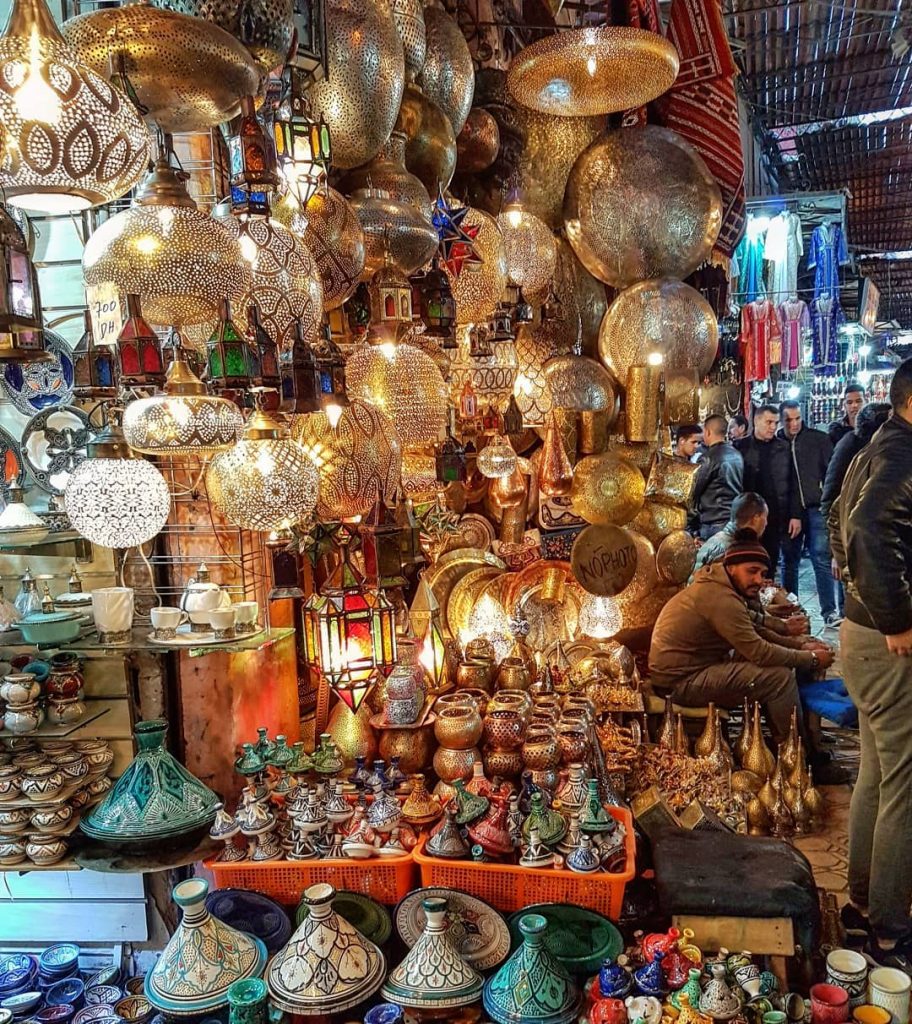 Marrakech in Morocco is famous for the souk, or the market, a place where locals and foreigners meet to shop. Therefore, this is a place for shopping lovers. It is surely a place where you can find many Moroccan products. Let us take you there with our Imagine Morocco tours.
7.

Place Rahba Ladima.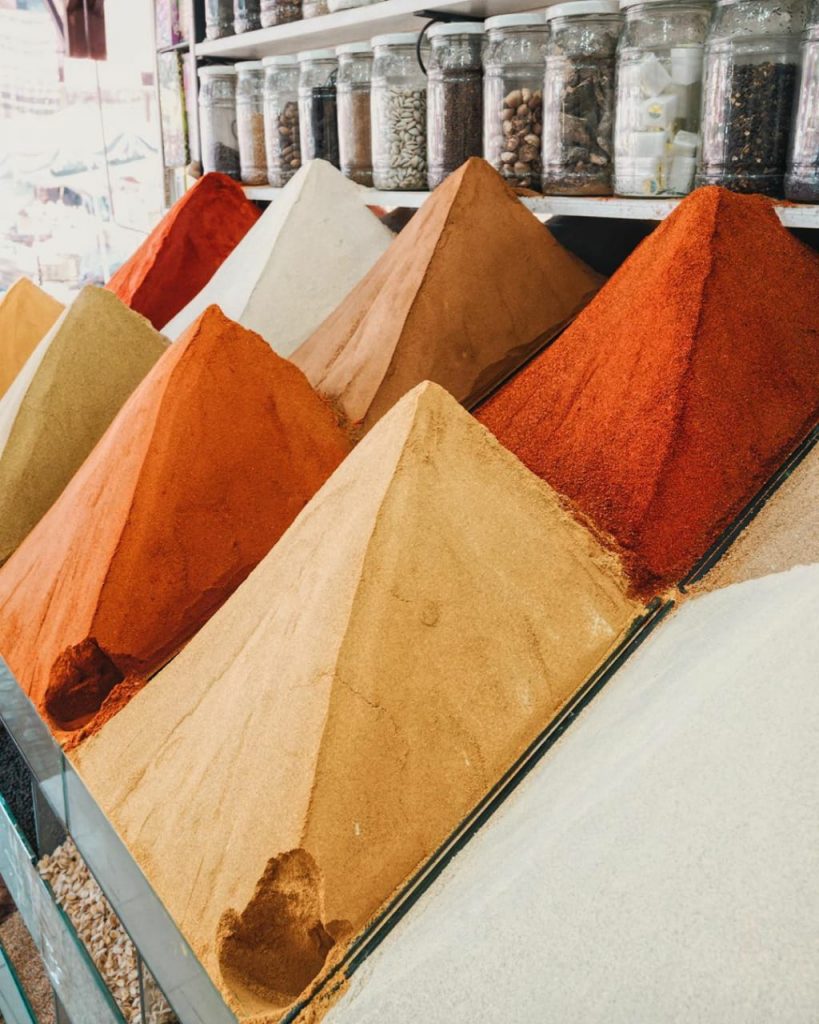 Another market or souk in Marrakech Morocco. This is a place where you can buy spices for meals. For instance, Tagine, Couscous, and broth. This is definitely a worthy place to visit if you like cooking with spicies.
8.

El Badi Palace

.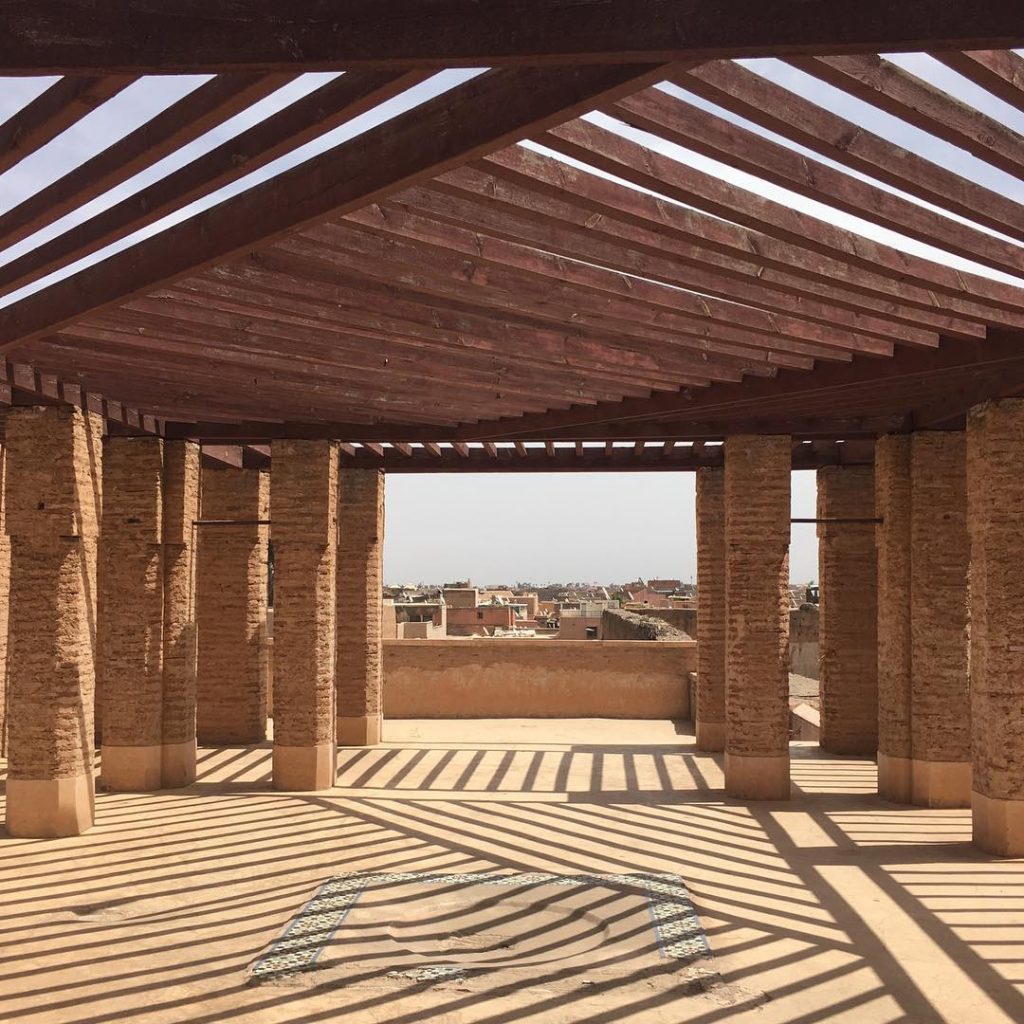 El Badi Palace was built by Sultan Ahmed al Mansour (the Saadian dynasty) in the 16th century. Inside the ruins, there is the Koutoubia's Minbar refers to the pulpit that is made of cedar trees. You can hire our travel agency in Morocco to take you there.
9.

Dar el Bacha

.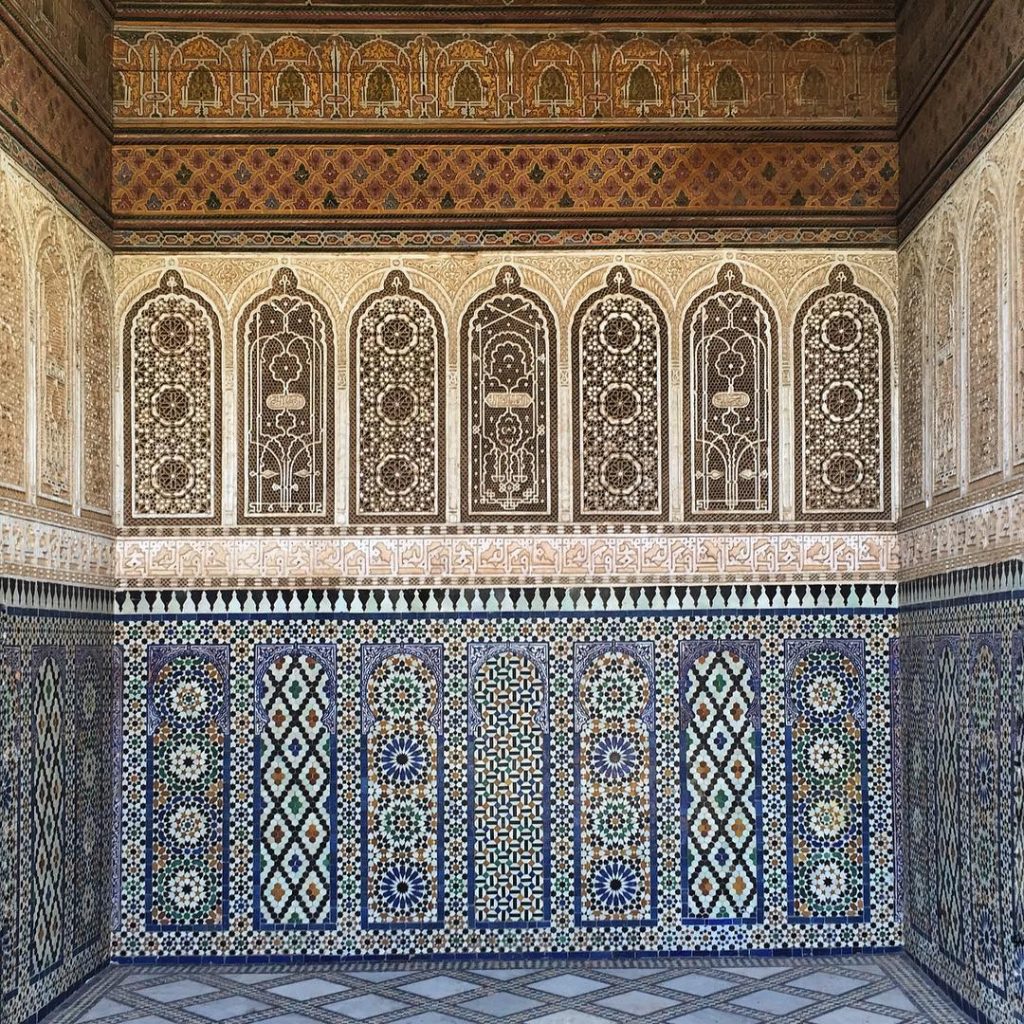 It's hard to believe that this beautiful piece of art is in Marrakech Morocco. Dar or house of El Basha was built-in 1910 for the lord of the atlas, Thami El Glaoui. This place is one of Moorish architecture. Therefore, it's related to Moroccan culture. If you want to visit Marrakech with a travel agency, don't hesitate to contact us.