Fes desert tour
You are probably a tourist looking for information about fes desert tour and Morocco camel ride. Therefore, I am here to help you. Let me walk you to the best places to visit. In this article, I will talk about the camel ride in Morocco from fes.
From fes to the desert, it will take you around 6 to 7h drive. For that reason, I advise you to start the tour around 7 am.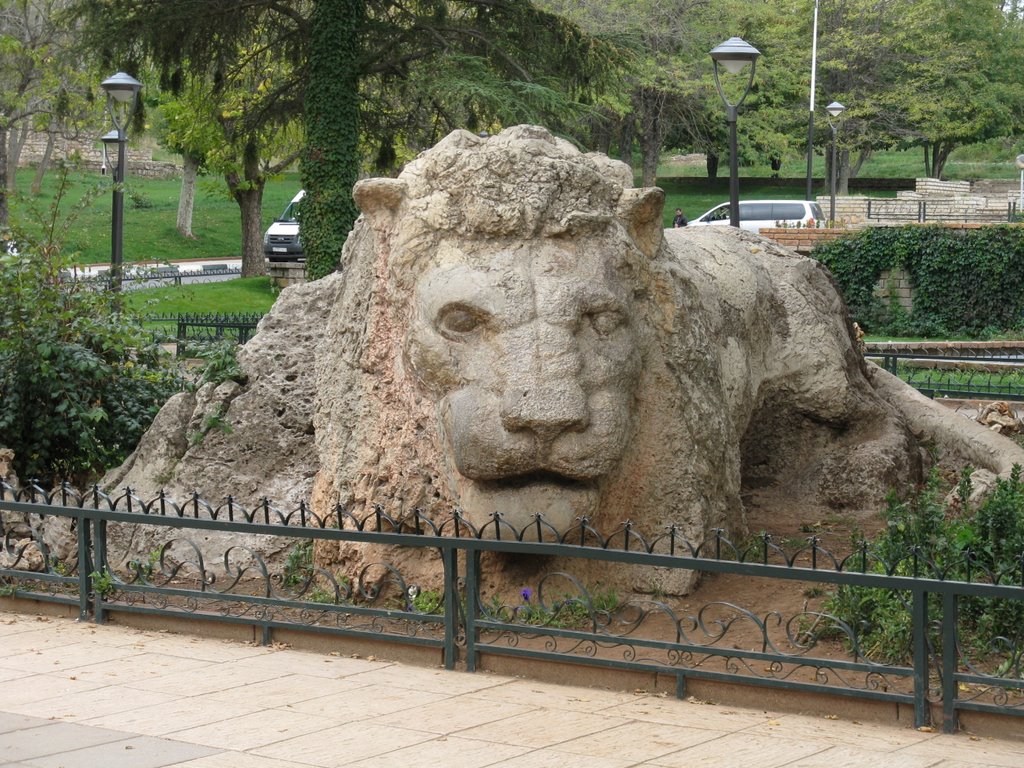 Switzerland of Morocco. As well as, The cleanest city in Morocco. In addition, It is known for the extinct atlas lion. In the second world war, a German prisoner curved it in order to get his freedom.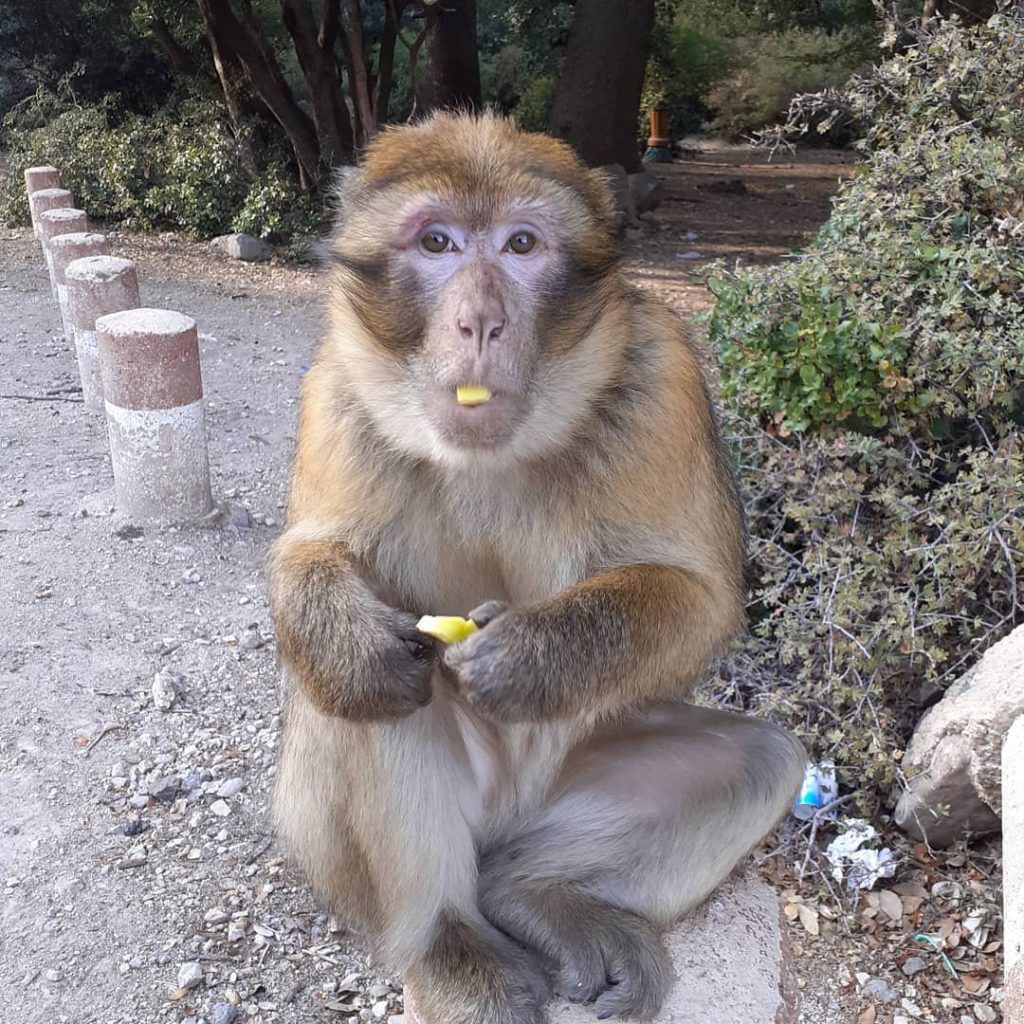 Oh yes! that's a funny picture of a monkey. In fes desert tours, you surely need to visit Azrou in order to see one of the wild animals that is still living in the atlas.
NOTE: You can make a stop in the middle atlas mountains so as to take panoramic pictures and have lunch.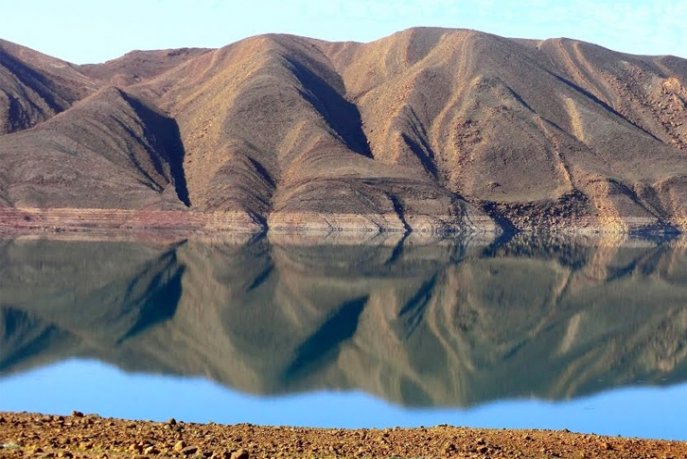 This dam was built by Hassan Addakhil so as to keep the water for agriculture and of course for people. It is an interesting place to visit while doing the Fes desert tour.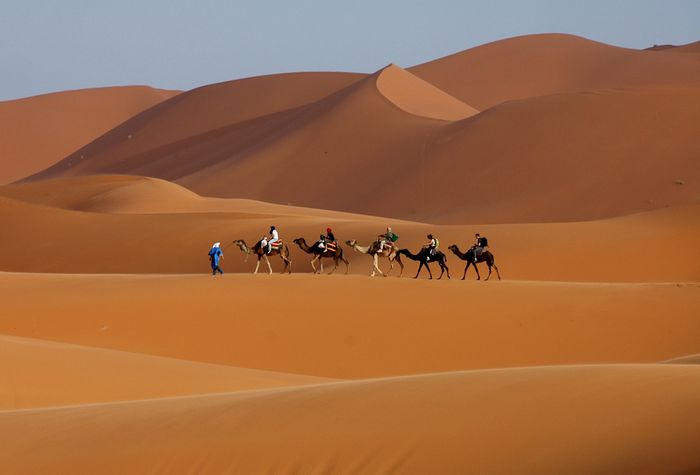 Merzouga is a Barbaric small village, located in the southeast of Morocco. It is famous for its big sand dunes as well as the camel ride and overnight in Berber camp.
YOU CAN END YOUR TRIP HERE AND GO BACK TO FES, OR YOU CAN KEEP THE TRIP TO MARRAKECH.
If your fes desert tour ends in Marrakech, there are surely amazing places to visit on the way. Actually, it is better to keep the trip to Marrakech so as to explore and discover more. Moreover, it is better to split the trip from the desert to Marrakech. What I mean by that is to spend the night in a middle way.
Todgha Canyons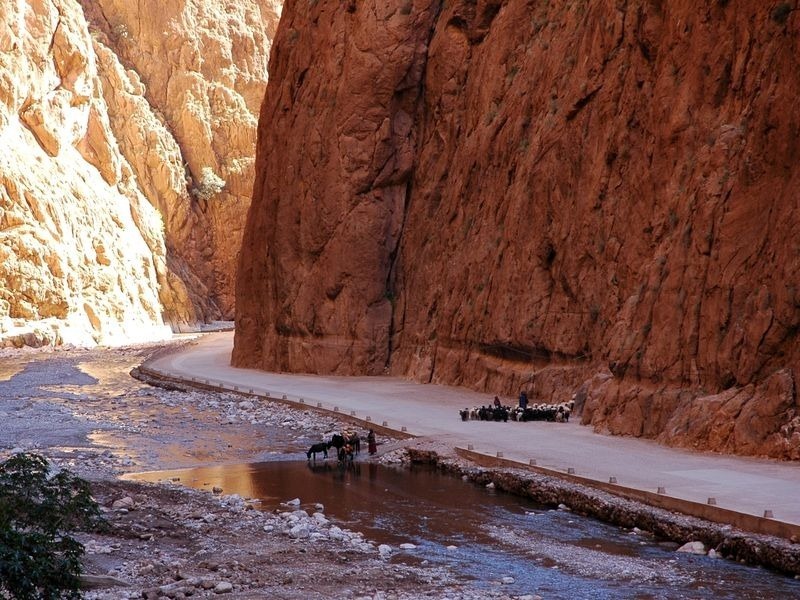 Breathtaking canyons. The best thing about this place is that the water could make its own way under the rocks. The power of nature.
Tissedrine curves, Dades.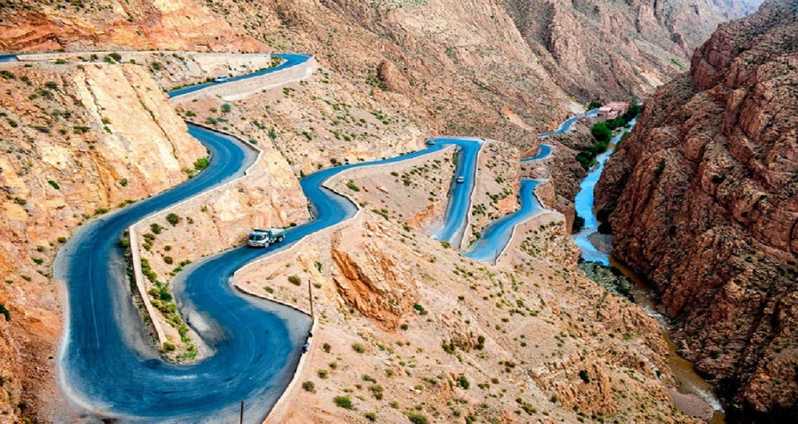 Wherever you go on social media, you will find these curves. Cadillac car could climb these dangerous curves under 03:19sec. Therefore, it is famous. highly recommended to visit while doing the fes desert tour. There are amazing hotels there where you can split the trip to Marrakech.
Monkey toes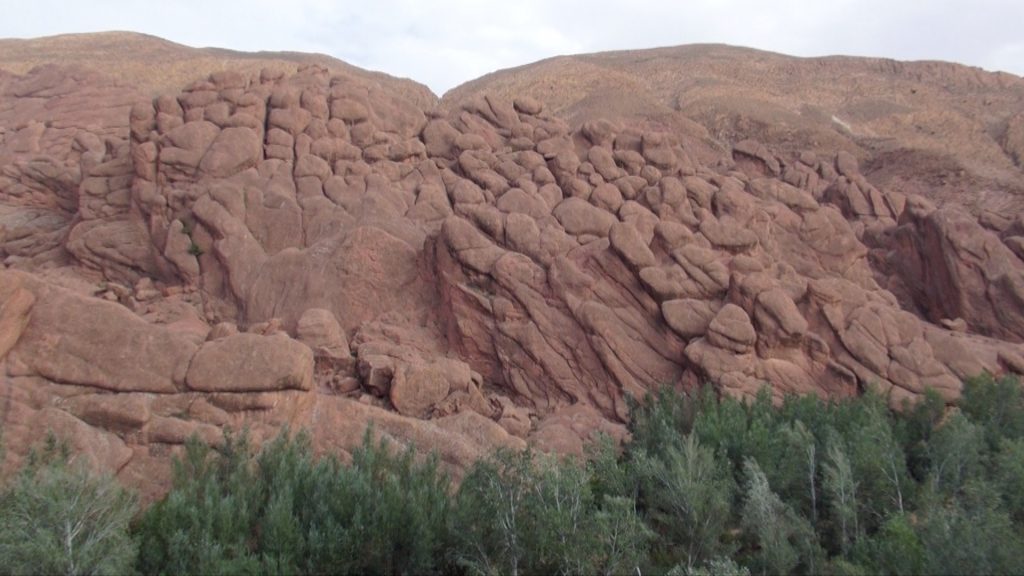 Rocks shaped as monkey toes. Also recommended in fes desert tour.
Ouarzazate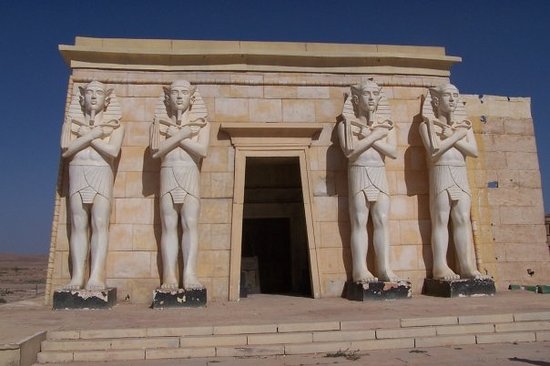 Ouarzazate, or the Hollywood of Africa because there are many museums of the Cinema there. You will need a ticket to get inside.
Kasbah Ait Ben Haddou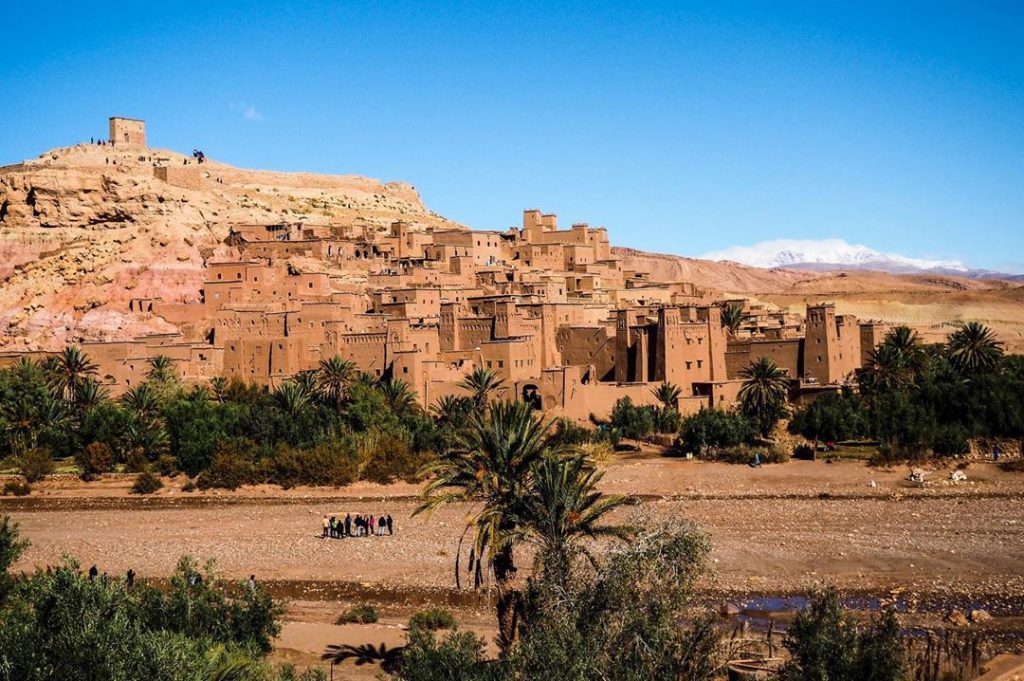 A Berber fortress made out of mud and straw, a very traditional castle. They name it Kasbah because its rooves are made out of bamboo, and that's ksab in Arabic.
Tizi n Tichka or The High Atlas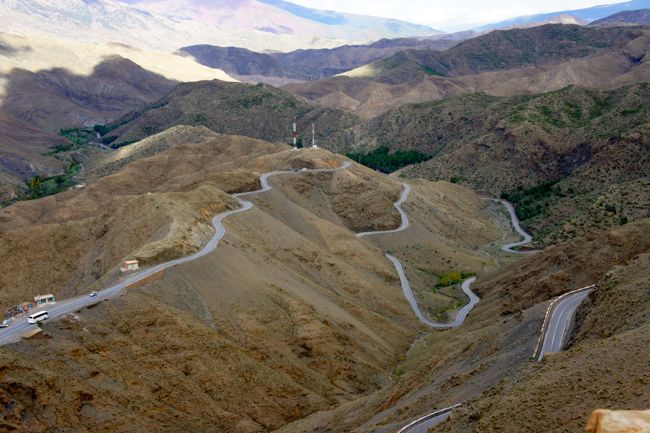 Can you imagine how many curves in the high atlas mountains? I am not sure someone does. You will get to the highest point, about 2260m. This is the fastest route to cross the Atlas mountains while doing the fes desert tour.
P.S: If you are willing to hire a travel agency to do the tour for you. We would be more than welcome to help you manage your Fes desert tour. We can send you a guide and transportation. Furthermore, we can book your accommodation and a camel ride in the sahara desert. Please contact us below.
For more info about Morocco and our tours, Check these articles :