Chefchaouen, the blue city of Morocco.
Chaouen: location, and founder.
Chaouen is a city located in the Rif Mountains of northwest Morocco. Undoubtedly, many tourists consider it the best and the most colorful place in Morocco, with its old blue walls, it is to say that all the buildings are painted in blue. Undoubtedly, Chaouen was a place of peace and safety for many people, such as Jews. Moulay Ali Ben Rachid founded Chefhaouen in 1471, and many Berber tribes participated in building this beautiful city in order to fight against the Portugues that were in Ceuta that time.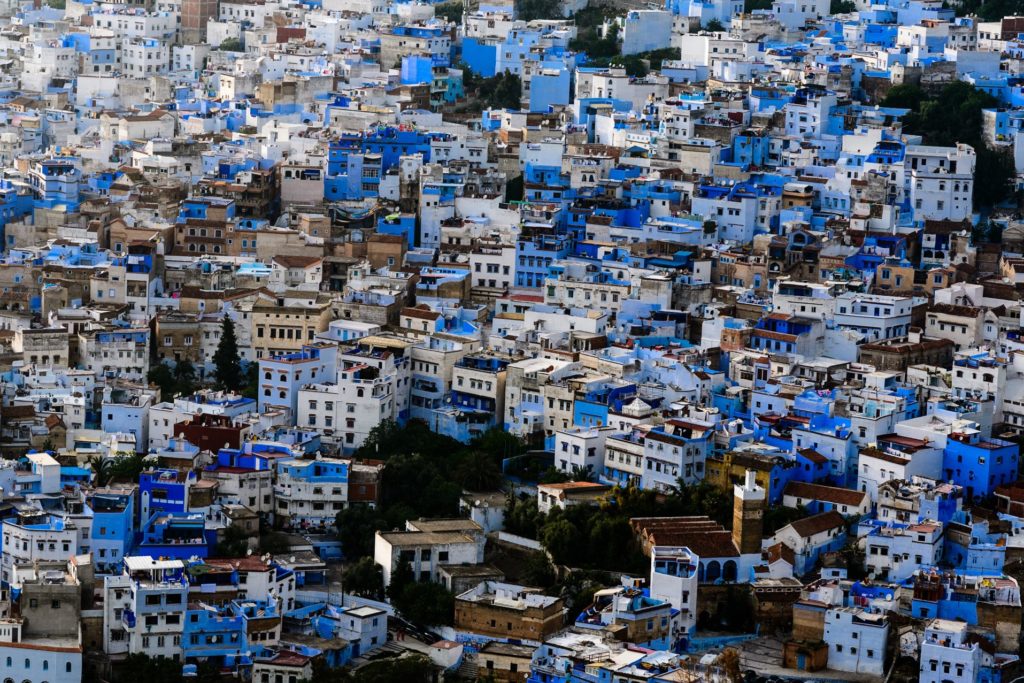 Chaouen: The reason behind the blue color.
Moreover, many say that the first citizens painted their houses in blue to get rid of mosquitoes, while other historians say that Jews were the owners of the idea, because for them the color blue represents the sky, which reminds them of god and heaven. Above all, Chaouen locals nowadays are still painting their houses in blue. Moreover, each year they repaint them once or twice in order to stay fresh and bright.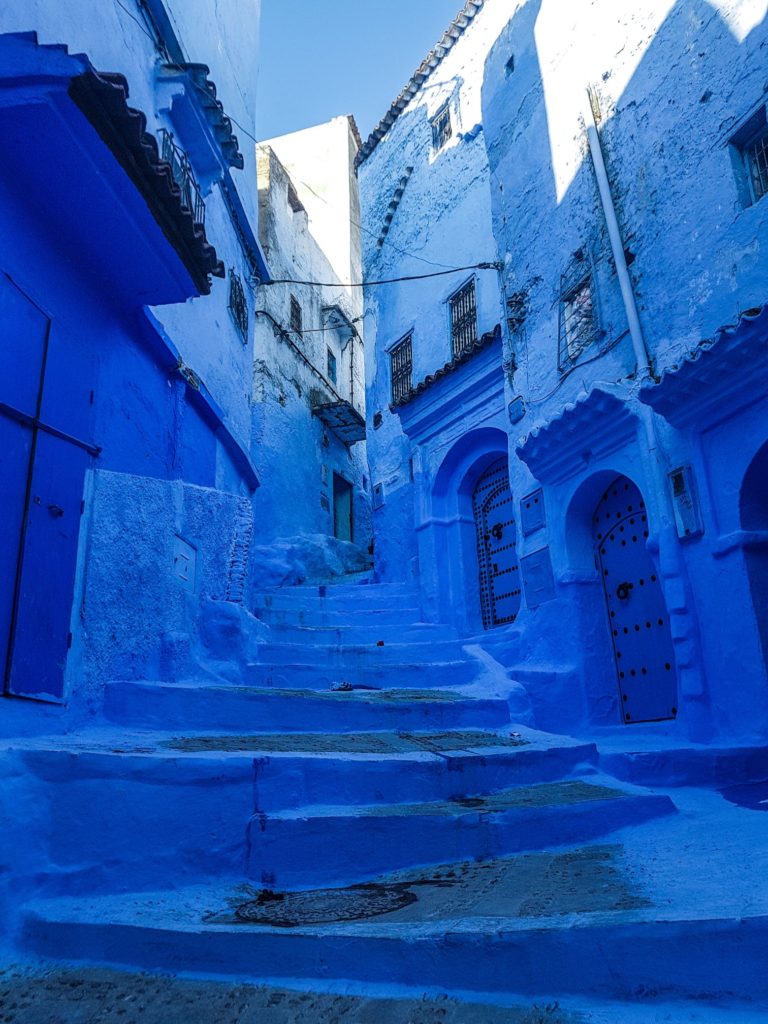 Chaouen: Things to see.
The blue city of Morocco is surely the best place for photographers and hikers. However, the old Medina of Chaouen has many beautiful streets and places that will amaze you with their unique beauty. In general, Callejon El Asri, Calle Sidi Buchuka, and white Mosque are the most famous Chefchaouen photo spots. Although the streets are a bit narrowed, still, Chaouen is a good place for hiking and enjoying the panoramic views. Kasbah Museum is one of the places that you should not miss when visiting Chaouen, a museum that has all the stories of the Chefchaouen region such as pottery, musical instruments, and art gallery.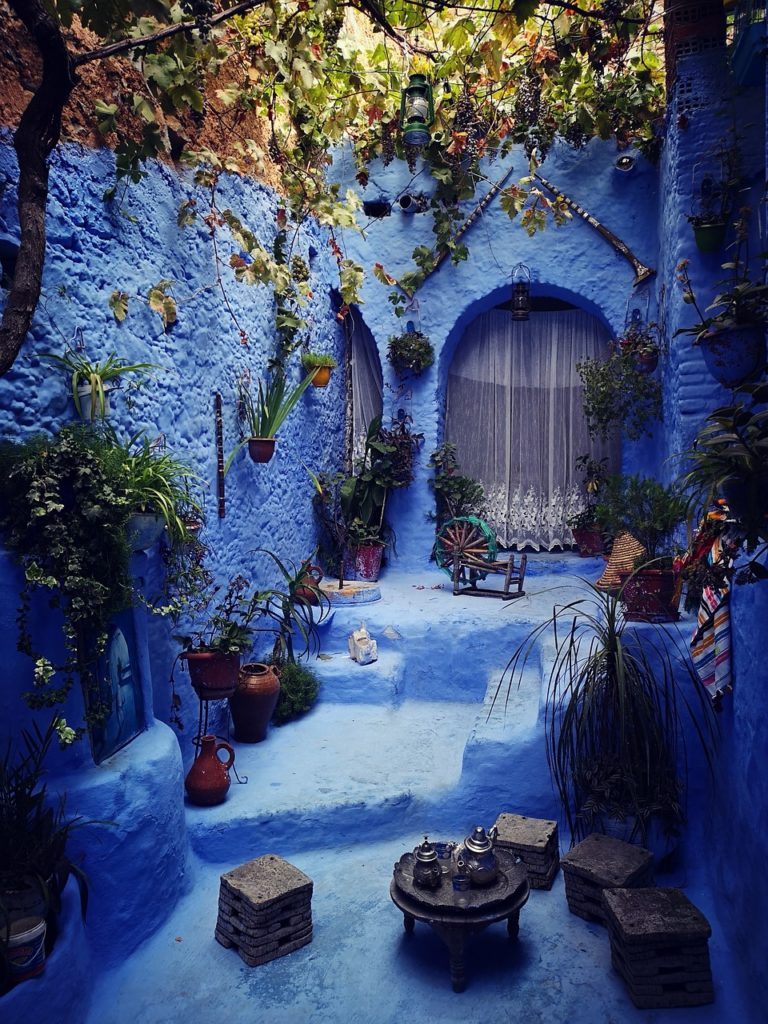 Chaouen: Things to do.
Chaouen has many small shops or bazaars that attract tourists. However, herbal blends, trinkets, ponchos, and carpets are some of the handmade products that you can find in those bazaars.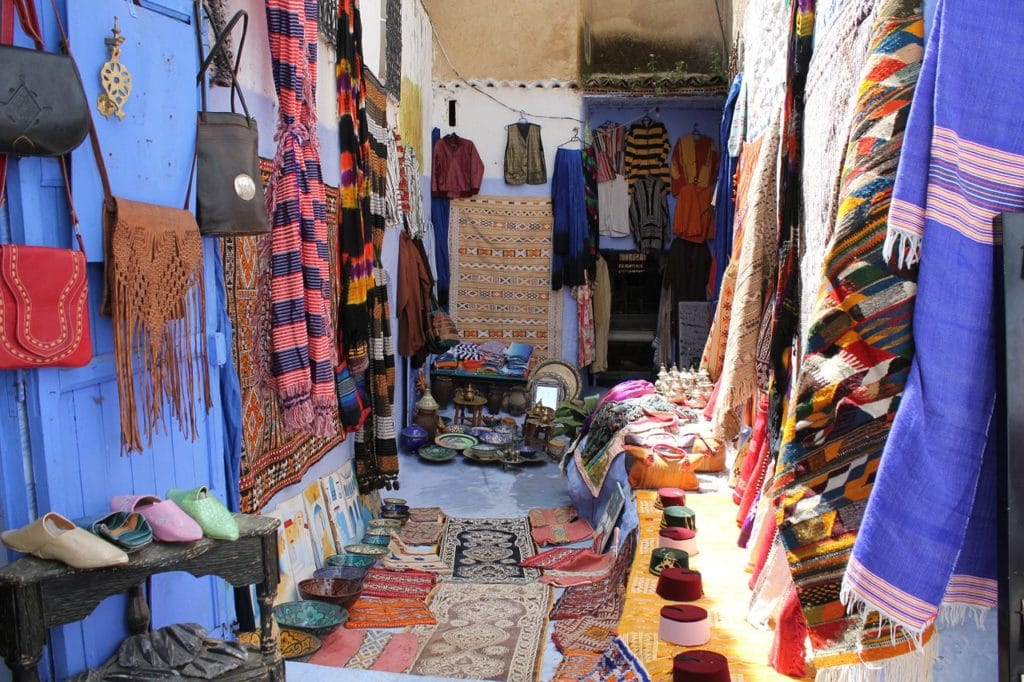 To discover more about the blue city of Morocco, Join our tours ☛here☚.