The atlas mountains range in Morocco:
The Atlas mountains are a mountain range in Morocco. Moreover, the range's highest elevation goes for the mountain of Toubkal. Furthermore, this is a mountain in the High Atlas series.
What are the types of these mountains?
The Atlas mountains in Morocco are three types with different characteristics. Below these are the three types:
The High-Atlas range:
High Atlas mountains in Morocco or grand Atlas. It stretches about 1000km in the country, in the west at the Atlantic ocean then to the eastern direction to the Algerian borders. It includes 2 famous peaks which are Jbel Toubkal and Tizi Ntichka.
Jbel Toubkal: Specifically, this is the highest elevation in this range. It's 4167m. In addition, it's about 3 hours from Marrakech city. Also, this mountain is more like a park. It's the best for climbers. Further, there are lots of companies that organize that.
Tizi Ntichka: In summary, this a mountain pass that reaches 2260m. It also links the southeast of Marrakech to the city of Ouarzazate. Moreover, it's known of snow only in the months of winter (January, February). This mountain pass offers also activities like skiing and climbing.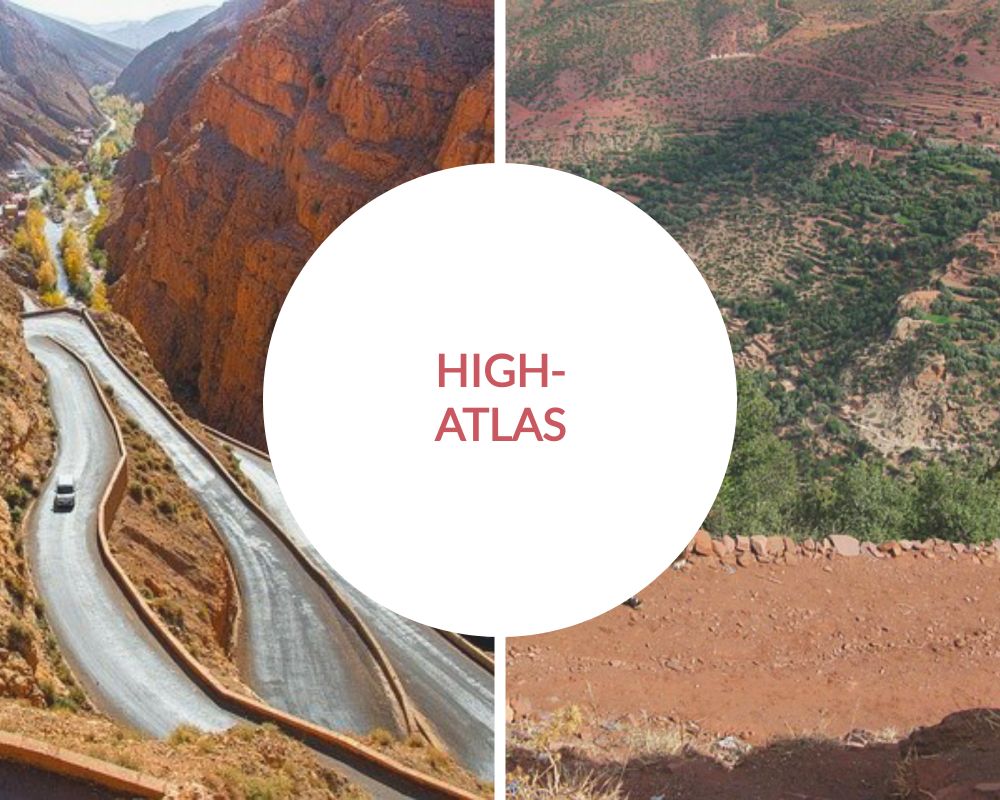 The Middle-Atlas range:
This is the second-highest Atlas mountains in Morocco after the High one. the highest peak is at Jebel Bou Naceur (3,340 m). Furthermore, it covers a very huge area from the south of Fes then to the south of Marrakech city. Moreover, it's famous for the greenest areas. In other words, lots of cedar forests cover these mountains. They are inhabited by the Barbary Macaque monkeys.
In addition, there are two famous cities in this range of the Atlas mountains in Morocco:
Midelt: They also call it the city of apples, for growing apples in the agricultural lands outside of the city.
Ifrane: It's called Little Switzerland. For a reason, it's the eighth cleanest city in the world. It's also very green and famous for sky clubs.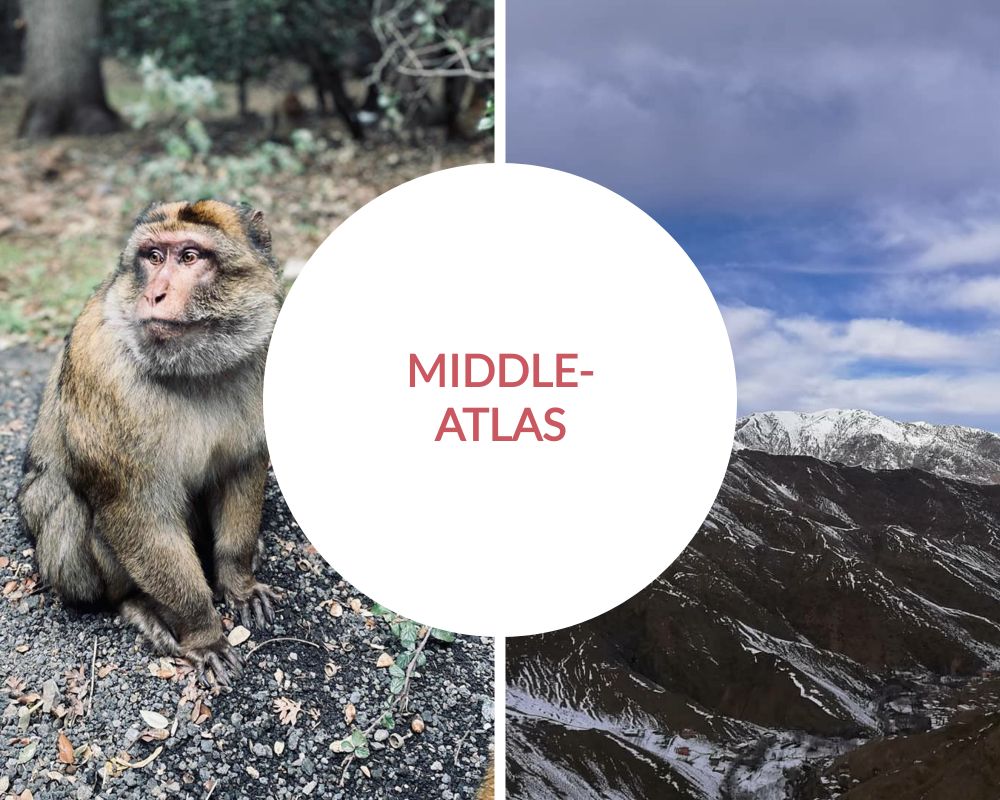 The Anti-Atlas range:
They call it the Anti or the small Atlas mountains in Morocco. It extends from the Atlantic Ocean toward the northeast then further East. It's a distance of 500km more or less. The highest peak is Jbel Siroua( 3,304 m). Additionally, there are four types of rocks in this range. The limestone, sandstone, claystone, and gypsum.
What's famous in this range of the Atlas mountains in Morocco is the fossils. They say, Million years ago it was a sea. Therefore, in these mountains, you can find lots of fossils and maybe some extinct animals' bones.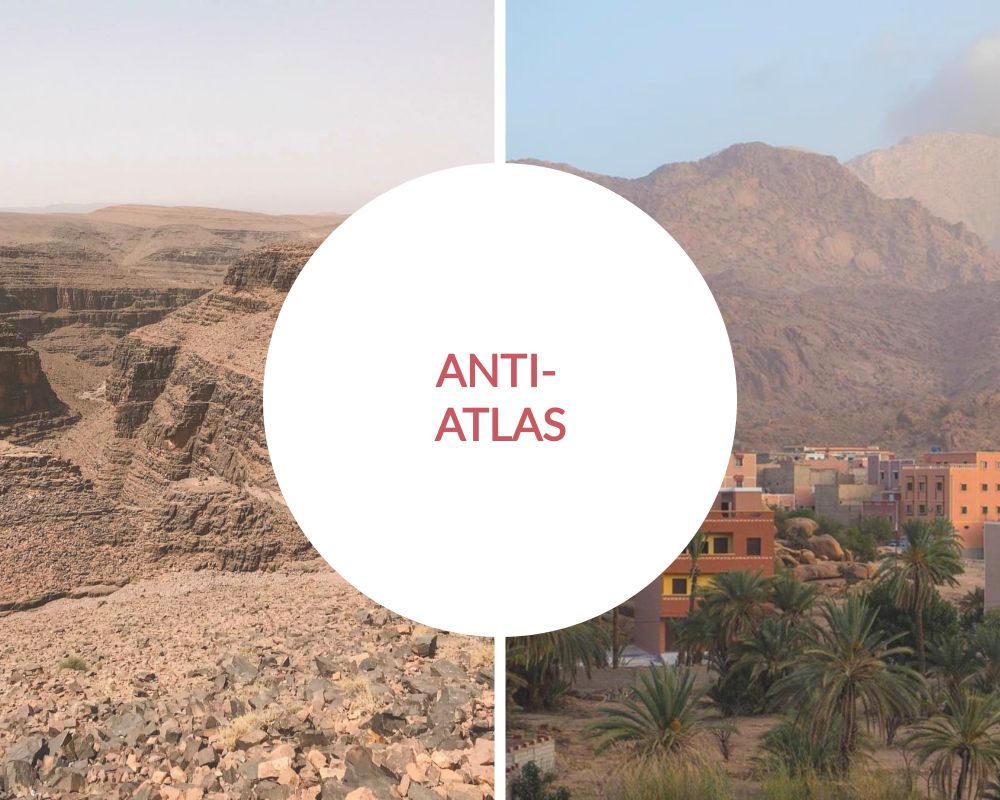 For more info about the Atlas mountains in Morocco. Join our private tours.☛Here☚

Check out some of our articles: